Dear Friends and Colleagues,
Welcome to the 11th UROFORUM meeting in Barcelona. For the fourth time, the third in the new format, Spain's premier tourism and medical city is hosting Europe's urological event. For two days, December 14–15, the Scientific Committee of UROFORUM is offering a program that will be focused on laparoscopic surgery, advanced Stone treatments and timely hot topics in Urology that deserve discussion. You will experience this in the format of a debate, usually with point and counterpoint.
The highlight of the meeting will be live surgery. There will be five sessions with two simultaneous surgical procedures trying to show different approaches for the same problem. Intercalated with the surgical sessions will be debates on different topics that will always respect evidence based medicine. To do so, we have confirmation of attendance from the best surgeons and academic physicians, who are renowned worldwide. We promise extensive time for discussion, which will make that meeting very interactive.
This year's meeting will be accessible to everyone who is interested in participating. During these two days in December, we will provide many insights that are relevant for daily practice in surgery, and we will try to clarify some of the most debatable topics.
We are pleased to welcome you to the UROFORUM 2017 in an amazing academic setting at the School of Medicine at the University of Barcelona and are looking forward to gaining your trust.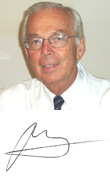 Prof. Alain Le Duc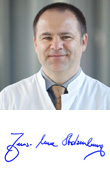 Prof. Jens-Uwe Stolzenburg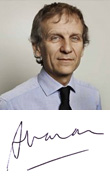 Prof. Antonio Alcaraz